IRSC Students Visit Multicolor Printing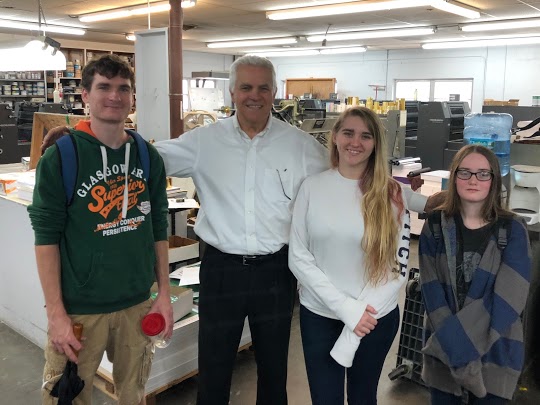 Several Indian River State College students from Walt Hines' Publication Design class recently visited Multicolor Printing's production facility in Stuart, Florida.
The students toured the plant with Steve Schmoyer, company president, and witnessed all plant operations including: pre-press, offset printing, digital printing, letterpress, foil stamping, embossing, die-cutting and bindery.
The purpose of company visits is to give students the opportunity to learn by immersion. Meeting, engaging and interacting with local businesses will help IRSC students have more field knowledge when working in publication design.