Multicolor Printing offers in-house die-cutting!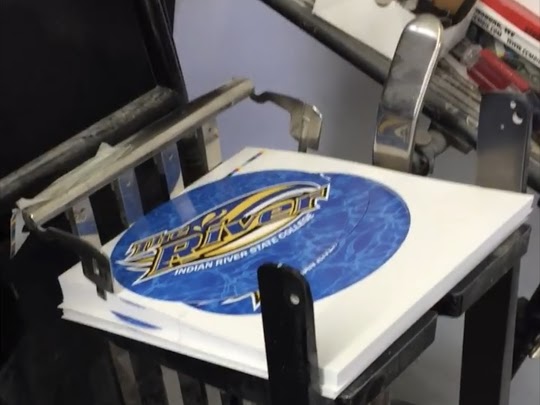 We've got your shape! In fact, we've got any shape you want for your unique marketing piece. That's because Multicolor Printing offers IN-HOUSE die-cutting.
What is die-cutting?
Die-cutting is a process used in many different industries to cut a thin flat material (in our case, paper) into a specific shape using a steel cutting die. It can be used to punch out a decorative shape or pattern to incorporate within a larger piece, or it can be used to create the main shape of an object by cutting the entire sheet of paper in an distinct/designed way. More simply put: for us it's way of making a hole in paper in a desired shape using the same presses that we use for letterpress printing.
-Nole @ ohsobeautifulpaper.com
Head to Facebook to view a piece we printed and die-cut for Indian River State College. Call us today for a quote: 772-287-1676 or send us a message.