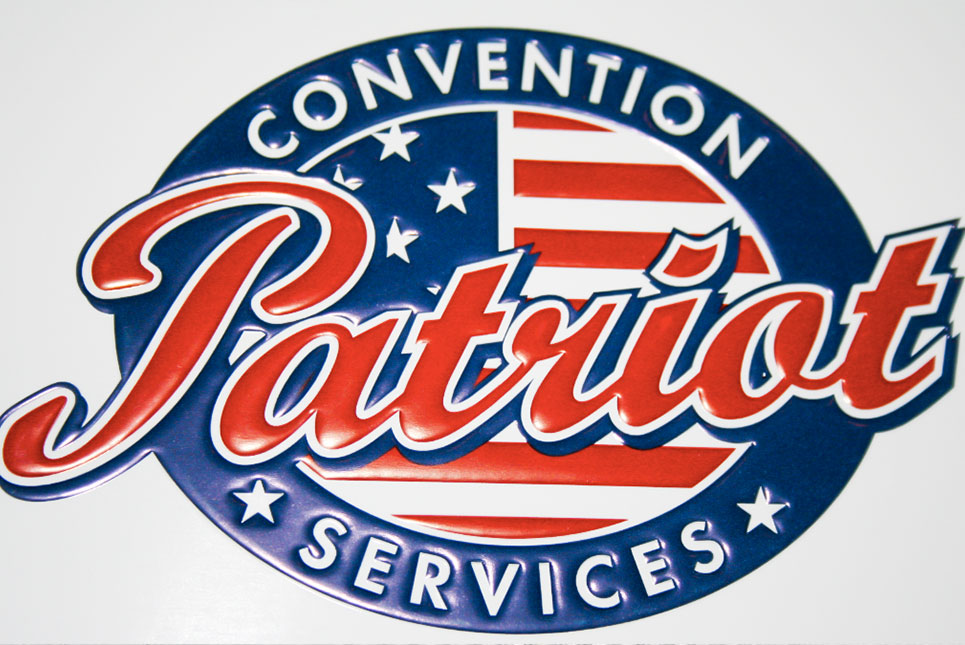 Embossing
Embossing is a great way to add an eye-catching, custom look to your printed materials. Quite simply, embossing is the process of squeezing a sheet of paper to 'raise' or 'deboss' an image. This is accomplished by having a two-part custom die set manufactured of the image, consisting of a male and female part. The male part is formed from metal, usually magnesium, copper or brass, with brass being the 'hardest' and thus best suited for holding images with great detail. The female part is most often formed from fiberglass although, many other mediums can be utilized.
The two parts of the die set are mounted in position onto the platen of an embossing press. Some embossing presses are made exclusively for embossing or debossing while others, such as old letterpress machines, are jury-rigged for the purpose. The sheets of paper are fed into the press individually and 'pressed' with enough pressure to raise or deboss the image.
The results can be stunning… real pieces of art, especially when combined with foil stamping. Embossing can be applied to both offset printing and digital printing. The most common uses for embossing are on letterheads, envelopes, business cards, invitations and note cards.
If you would like to add embossing or foil stamping to your printed materials, or if you have questions about these processes, please email us at: multicolor@bellsouth.net, or call us at: 772-287-1676.