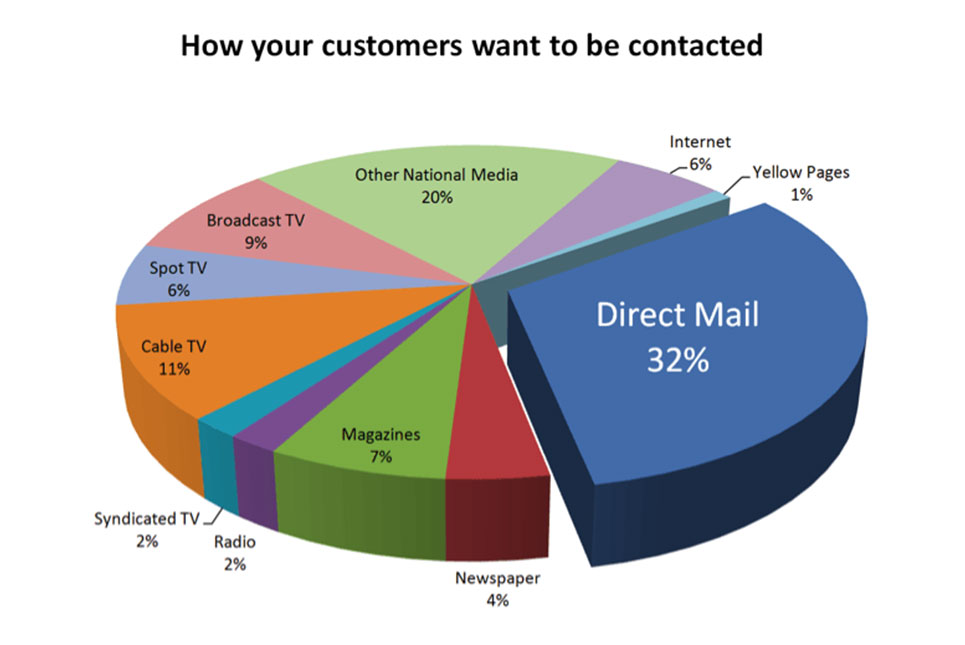 Direct Mail Is Better
What is the most effective way to promote your business today?
Direct Mail is a strong choice.
Consider this from the Target Marketing 6th Annual Media Usage Forecast:
 In terms of absolute response rates, direct mail outperforms e-mail by a 34-1 margin!
 Direct mail clearly delivered the strongest return on investment for business-to-consumer customer acquisition (34% for direct mail vs 25% for e-mail)
Customer retention R.O.I. was also stronger (37% for direct mail vs 31% for e-mail)
Multicolor Printing has extensive experience with direct mail. We print and handle mailings for hundreds of thousands of pieces each year and can help with all facets of your direct mail campaign including: design, printing, list generation and mailing. Call us today to learn more… 772/287-1676.