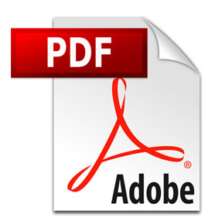 PDF Errors To Avoid
Here are the most common PDF errors we receive from files supplied to us by our customers.
No Bleeds !!!
Resolution Of Images Is Too Low
Wrong Panel Sizes For Correct Folding

Spot Colors Not Converted To CMYK
Missing Or Partially Embedded Fonts
Black Solids Not Converted to 'Rich Black'
Overprint/ Knockout Setting Are Wrong
RGB Color Space In Place Of CMYK
Gradient Resolution Is Too Low
No Bleeds… Again !!!