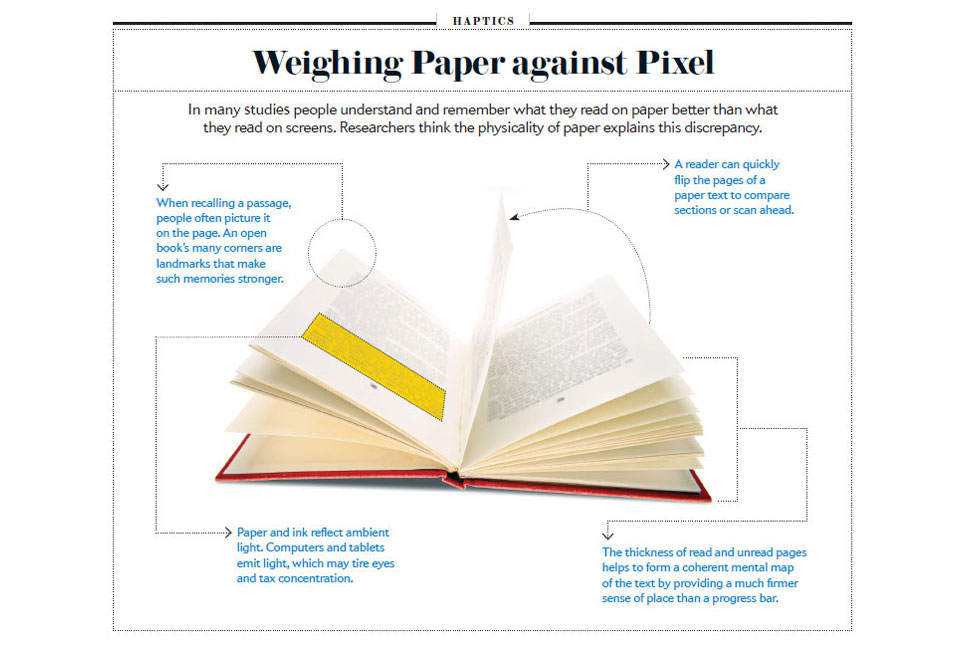 Printing on Paper vs Pixel
A recent article appearing in Scientific American strongly supports other evidence that most people understand and remember text better when read on paper rather than on an electronic screen. This may help explain why Direct Mail is exceedingly more successful than email marketing. (See this)
The article states that since 1980, more than one hundred studies have been conducted in the United States, U.K. Taiwan, Sweden, Norway, France and Japan to explore how people read and comprehend on paper versus screens.  Overwhelmingly, the studies conclude that readers prefer real paper over its electronic counterpart and achieve higher levels of comprehension and retention with paper.
Do you prefer to read on paper or screen?
Click HERE to take the poll.
The article outlines many of the advantages of paper…
'Paper not only has inherent environmental features such as high recyclability, carbon storage, and a renewable primary raw material (wood, recycled and alternative fibers), it also is less distracting and allows the reader to focus on the text.  The absence of multi-tasking leads to a greater understanding of the subject matter and in turn, creates a memorable experience.'
Multicolor Printing knows a lot about papers. After all, we've been making quality products with paper for nearly 50 years!  More importantly, we offer an unmatched variety of in-house production methods to insure your budget and creativity will not be limited including Offset Printing, Digital Printing, Letterpress Printing, Large-format inkjet Printing, Embossing, Foil Stamping and Die Cutting.